Dardanelle Resort
Cabins, Restaurant, Store, Gas
Opening for the Season May 2018
The Dardanelle Resort was established in 1923 at the convergence of Eagle Creek and the Middle Fork of the Stanislaus River. It is located at an elevation of 5,700 feet, 51 miles east of Sonora, CA, on Highway 108.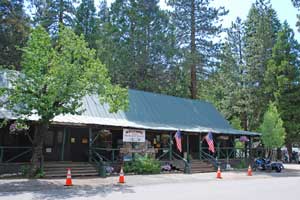 The Dardanelle Resort offers a variety of services for travelers and campers:
Country General Store
Groceries
Firewood
Ice
Fishing supplies
Propane
Store Hours (thru Labor Day weekend):
Sunday- Thursday 8am - 5 pm
Friday-Saturday 8am - 8pm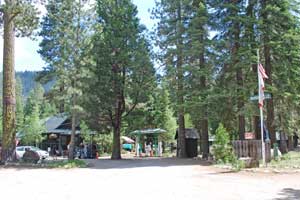 Dardanelle Resort Restaurant
Hours (subject to change):
Friday- Dinner only
Saturday - Breakfast, Lunch, and Dinner
Sunday - Breakfast only
Breakfast 7:30 am - 10:30 am
Lunch 11:30 - 2:30 pm
Dinner 5:00 pm - 8:00 pm
Dardanelle Resort Bar
Bar Hours (thru Labor Day weekend):
Friday-Saturday-Sunday
11:30am - ? (Bartender's Call)
All hours subject to change without notice.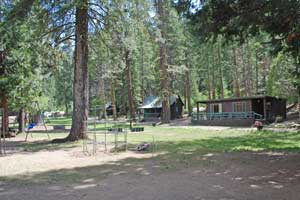 Dardanelle Resort Lodging
Rustic Cabins
From $149 to $209 per night for cabins. Each cabin is equipped with pots, pans, dishes, coffee pots, toasters, microwaves, utensils, bed and bath linens, BBQ, and picnic table.
Motel Rooms
$89 per night
RV Park
$45 per site/per night for each RV.
Most sites have full hook-ups: water, electricity and sewer.
Tent Only Sites $27 per night.
Public showers and laundry facilities are available.
email: dardanelle108@aol.com
phone: 209-965-4275
fax: 209-965-4285
Dardanelle Resort